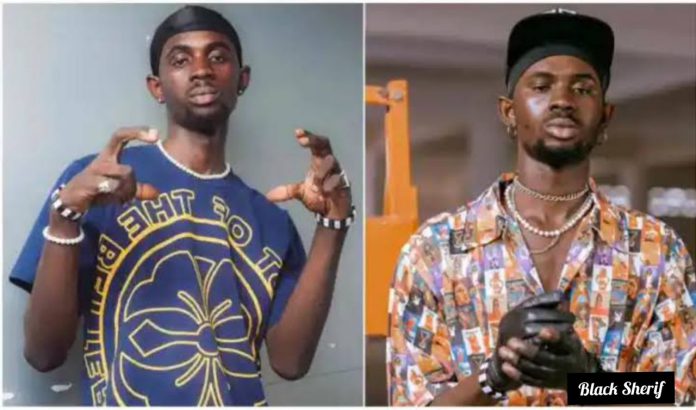 The talented Ghanaian rapper and singer-songwriter, Mohammed Ismail Shariff, popularly known as Black Sherif or Blacko, has become a member of Boomplay's Golden Club.
Black Sherif, who became the first Ghanaian to accomplish this distinction after amassing up to 200 million streams overall on the app, thanked Boomplay in the post he shared on his social media page, for generously distributing his record.
His debut album, "The Villain I Never Was," has received a total of 141.1 million plays and is currently at the top of Boomplay's list of the most streamed African albums..
Meanwhile, The young superstar just hit massive streams on all music stores across the globe and making waves in playlists and international top charts all over. Black Sherif is reigning at 200+ streams on Boomplay in the Golden Club.
The 20-year-old talented artist released "Money", "Cry For Me", and "Destiny" in 2020, which gained him some traction online.
When Black Sherif's "First Sermon" and "Second Sermon" were released in 2021, they went viral and brought him to the mainstream limelight.
However, the remix of his "Second Sermon" featuring Burna Boy gave him further reach across Africa and beyond. Consequently, during Boomplay's Recap 2021, which highlights stats and insights of music consumption and engagement on the Boomplay platform, Blacko emerged as Ghana's 2nd Most Streamed Artist of 2021 and his "First Sermon" and "Second Sermon" were the 1st and 2nd Most Streamed Songs of 2021 in Ghana.