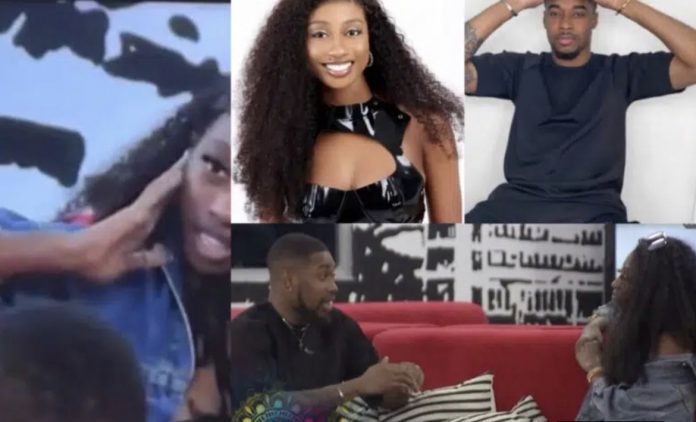 Big Brother Naija's Level Up housemate, Doyin has earned praises from many as she openly admits her feelings for Sheggz
Doyin who didn't mind the stereotype made the first move as she sat down with Sheggz to confess her feelings to him.
Doyin stated that she would have been in Sheggz's space every time if he wasn't in a relationship.
Read the conversation below;
Doyin: I really like you, I've only stayed away from you because of Bella
Sheggz: hmmm hmmmm
Doyin: If you didn't have any relationship, I'll be in your space everytime
Meanwhile, Sheggz and Bella seems to be taking the lead as fans' favorite couple as they continue to bless their fans and viewers with lovey-dovey content.
Opening up on his feelings for her, Sheggz confided in Chomzy about his attraction to Bella, revealing that Bella's cuteness, her sharp mouth, and her personality endeared him to her.
Sheggz made this revelation after Chomzy praised Bella's beauty.
Chomzy : Bella is so beautiful, her skin is popping
Sheggz: Yeah so cute, her mouth is so sharp but I like it and her personality is so big for her size.