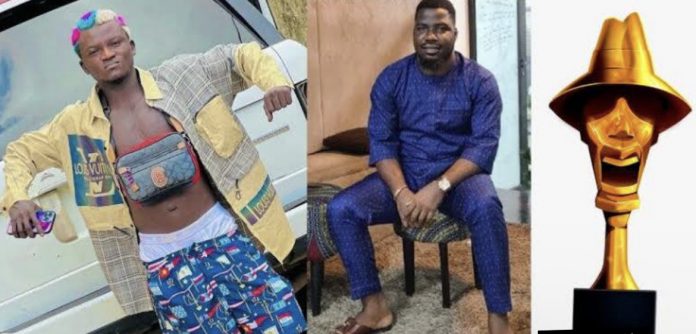 Journalist Michael Abimboye reacts to Portable's disqualification.
A Nigerian Journalist, Michael Abimboye has spoken out against singer Portable's disqualification from the 2022 Headies awards.
Recall that On Tuesday, July 27, the organizers of the 2022 Headies Award disqualified singer Portable over the death threat to kill co-nominees and controversial claims that he formed 'One Million Boys'
According to the award organizers, "The music industry demands all-round excellence, and it is extremely important for young artists being potential role models to exude professional responsibility, proper decorum and have respect for others."
Abimboye while reacting to Portable's disqualification, said the Headies organisers were unfair to the singer as his matter was still under investigation, adding that they weren't to judge artists based on their character, but their talents, and they should stick to that.
His post reads;
"Headies no be Hisbah. It should stick to judging talent and not character, actions and words. Why not wait for the outcome of the police investigation? What if he's clean and was just jam-talking? I think it's unfair what is done to Portable. #Portable #Headies."