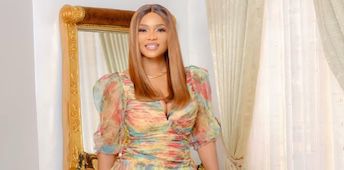 Nollywood actress Iyabo Ojo has passionately cried for justice for the late singer Mohbad, announcing a peaceful protest within the week.
Speaking during her Instagram live session on Sunday, September 17, 2023, she beckoned on the governor of Lagos State Sanwo Olu to ensure that the recently launched investigations are followed through.
She also announced that a peaceful rally would be held walking to the governor's office, to emphasise the importance of the investigations to the people.
The actress said, "Governor Sanwo Olu. I want you to use your good office sir. We need you to see to it that all these investigations are carried out. We are coming to your office on Tuesday or Wednesday. So that you can understand that we need justice. We are going to do a peaceful rally. We are not coming to fight, but we are coming to your office so that you can understand that we need justice."
Going on, the actress reiterated the seriousness of the peaceful protest, noting that she would write the governor a letter through her foundation. She also added that the letter would be sent to international bodies to ensure that the investigation is stuck to and handled with care.
"We don't want an audio investigation. We failed when he was alive. This one he had to pay the ultimate price. My lawyer will write to you. My foundation will write to you one after the other. My foundation will send out a letter. We are sending the letter on Monday to all the respectable offices. And we are sending it to international bodies. We parents are bringing the revolution to reality," she clamoured.
Ojo emphasised the need for a thorough investigation into Mohbad's death and called for an autopsy to be carried out immediately.
She added, "An Autopsy is needed, an investigation is seriously needed. Every day I read something about him, I shed tears. No, he cried out, and no one listened to him. His soul needs to rest. #justiceformohbad."