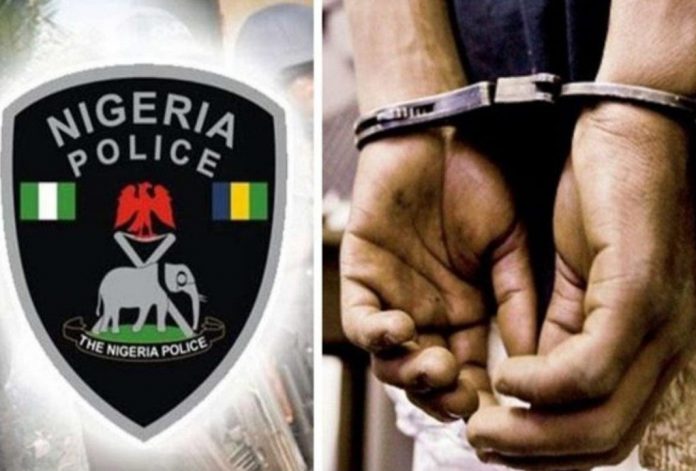 In a shocking incident that has sent shockwaves throughout Ondo State, a 27-year-old labourer, identified as Mima Chinecherem, has been apprehended by the police for allegedly raping and causing the death of an 80-year-old woman, Felicia Aderibigbe.
Confirming the disturbing incident, the Ondo State Police Command announced the arrest of the suspect, Mima Chinecherem, during a press briefing held on Tuesday.
The police public relations officer in the state, Funmilayo Omisanya, expressed deep concern over the tragic event that took place in Ore, located in the Odigbo council area of the state.
According to the police spokesperson, the harrowing case was reported to the Otu divisional headquarters on the 18th of May, 2023. Late Mrs Aderibigbe Felicia, who was 80 years old, had left for her farm on the 17th of May and failed to return home.
Her distraught children embarked on a frantic search for her in the farm, but all their efforts proved futile.
It was during this search that Mima Chinecherem, a 27-year-old labourer known for cutting Banga palm fronds at night, came under suspicion.
He had pegged a palm frond in front of the deceased woman's house, raising concerns among her children.
They apprehended the suspect and upon searching him, discovered the mobile phone belonging to the elderly victim.
Realizing the gravity of the situation, they immediately handed him over to the police for further investigation.
During interrogation, the suspect claimed to have stumbled upon a cutlass, bucket, and mask near the boundary of the deceased woman's farm.
When questioned about the palm frond he had placed at the house, he alleged that it was the deceased woman's children who had cut it and left it on their mother's farmland.
Mima Chinecherem explained that he took it upon himself to take the palm frond to their house at approximately 10 pm, stating that the children would understand its significance the following day.
The police spokesperson revealed that the investigation is ongoing, and all suspects arrested in connection with the crime will face legal charges once the investigation is concluded.
The shocking and brutal nature of this crime has left the community in deep shock and mourning, and the authorities are determined to ensure that justice is served for the late Felicia Aderibigbe.