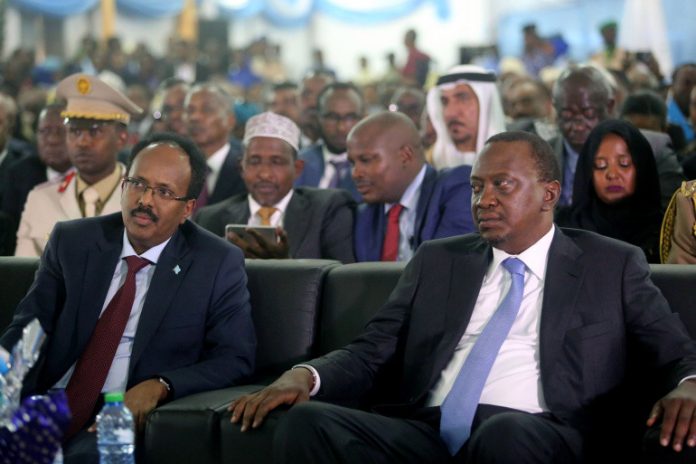 The Somali government has made the announcement of severing its diplomatic ties with Kenya for violating its sovereignty.
This announcement was made by the Somalian Information Minister, Osman Dube, who stated the government's decision in a televised speech late on Monday, December 14.
He said Somalia ordered all its diplomats in Kenya to return, while Kenyan diplomats in Somalia have been ordered to leave within seven days.
Somalia accused Kenya of "overt and blatant" interferences in the internal and political affairs of Somalia. Specifically, Somalia accused Kenya of placing "great political pressure" on Somali regional leader Ahmed Mohamed Islam known as Ahmed Madobe of Jubaland, in order to pursue its political and economic interests in Somalia.
Dubbe who made the announcement said;
"The Somali government considers the people of Kenya a peace-loving community who want to live in harmony with other societies in the region. But the current leadership of Kenya is working to drive the two sides apart.
"The government took this decision to respond to recurring outright political violations and interference by Kenya against the sovereignty of our country."