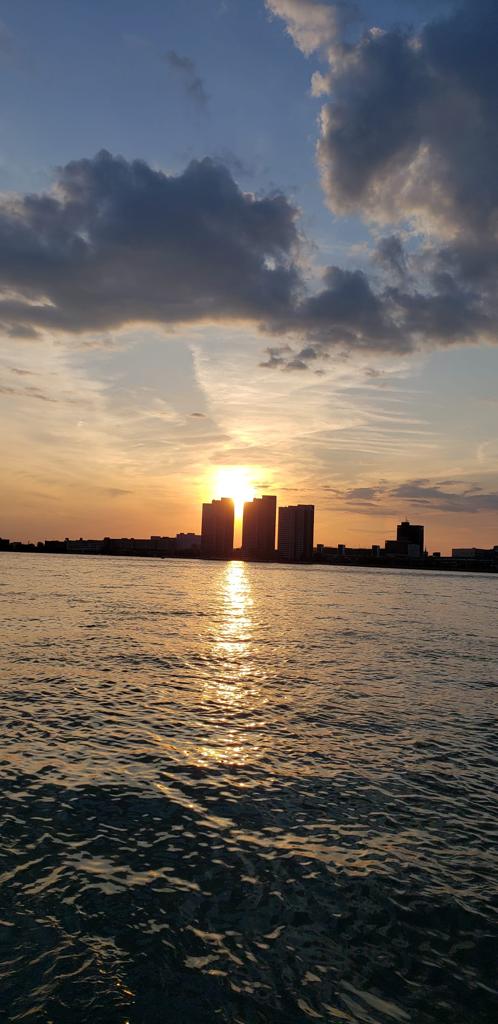 In our last article, we learnt that now we are born again, we have been called to a life of glory and virtue in Christ. This life of glory and virtue is lived by God working in us and through us by His Spirit.
In 2Cor 16:6 The Lord says "…for ye are the temple of the living God; as God hath said, I will dwell in them, and walk in them; and I will be their God, and they shall be my people."
So God the Father dwells and walks in us today by His Spirit. This has always been the Fathers desire, and the death, burial and resurrection of Jesus Christ made this possible. Halleluyah!!!
Jesus had said in John 16:7,13-15, that it was important that he left so the HolySpirit could come unto us. And that when the HolySpirit came, he would guide us and reveal things to us. And Praise God, the HolySpirit came to live in us from the day of pentecost.
John 16:7,13-15 KJV "Nevertheless I tell you the truth; It is expedient for you that I go away: for if I go not away, the Comforter will not come unto you; but if I depart, I will send him unto you….Howbeit when he, the Spirit of truth, is come, he will guide you into all truth: for he shall not speak of himself; but whatsoever he shall hear, that shall he speak: and he will shew you things to come. He shall glorify me: for he shall receive of mine, and shall shew it unto you. All things that the Father hath are mine: therefore said I, that he shall take of mine, and shall shew it unto you."
Acts 2:1-4 KJV "And when the day of Pentecost was fully come, they were all with one accord in one place. And suddenly there came a sound from heaven as of a rushing mighty wind, and it filled all the house where they were sitting. And there appeared unto them cloven tongues like as of fire, and it sat upon each of them. And they were all filled with the Holy Ghost, and began to speak with other tongues, as the Spirit gave them utterance."
So the Spirit of God has come, the HolySpirit, and He lives in us now and has given us power. Power to be witnesses of Jesus Christ, and power both to will and to do His good pleasure, so we might live a glorious life in Christ.
Our ability and sufficiency is of God, for He is the one working in us mightily and effectually. And we can do all things now through Christ in us who strengthens us.
Acts 1:8 KJV "But ye shall receive power, after that the Holy Ghost is come upon you: and ye shall be witnesses unto me both in Jerusalem, and in all Judaea, and in Samaria, and unto the uttermost part of the earth."
Phil 2:13 KJV "For it is God which worketh in you both to will and to do of his good pleasure."
2Cor 3:5 KJV "Not that we are sufficient of ourselves to think any thing as of ourselves; but our sufficiency is of God;"
Col 1:29 KJV " Whereunto I also labour, striving according to his working, which worketh in me mightily."
Phil 4:13 KJV "I can do all things through Christ which strengtheneth me."
So now that you are born again, do not struggle to live the Christian life. Rather, recognise the presence of the HolySpirit in you and depend on Him to help you live your life to the glory of God. Realise He is a person and communicate with him. Have fellowship with him and listen for His guidance and leading, for His desire is to walk in you and work through you to manifest His presence in the world today.
And I pray for you like Paul did in 2 Corinthians 13:14 NLT "May the grace of the Lord Jesus Christ, the love of God, and the fellowship of the Holy Spirit be with you all."
Confession:
The Spirit of God the Father, the HolySpirit, lives in me now, and He is at work in me mightily, both to will and to do of Gods good pleasure. So i live a life pleasing unto God always and my life brings glory to God. Through me, God manifests Himself to my world and blesses the lives of men and women through me. Praise God.
Prayer:
1John5:1 "Whosoever believeth that Jesus is the Christ is born of God…"
If you are not yet born again, say this prayer below, and you shall be born again as a new creature in Christ.
"O Lord God, i believe with all my heart in Jesus Christ, son of the living God. I believe He died and You raised Him from the dead for me to be made a new creature. I believe He's alive today as Lord and so i confess with my mouth that Jesus Christ is Lord of my life from this day. Through Him and in His name, I have eternal life; I am born again as Gods child. Thank you Lord, for saving my soul. Halleluyah!!!"
Previous Message: