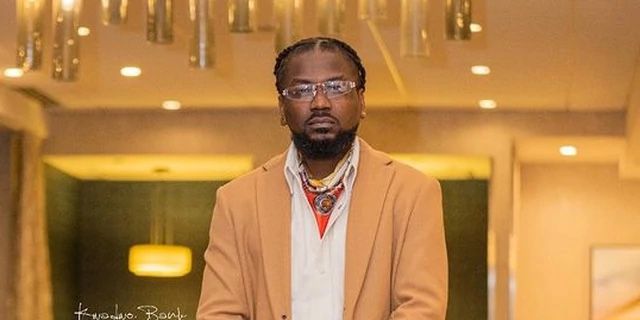 Legendary Reggae and Dancehall artiste, Samini, has asserted that he possesses the capability to fill London's iconic O2 Arena entirely, given the right marketing and investment support.
Samini, known for his thriving popularity and global brand, believes that fans from around the world would flock to witness his electrifying performances.
During an interview on Berla Mund's Day Show on Sunday, the "My Own" hitmaker expressed his confidence in being able to pack the arena to capacity with the necessary investment and promotional efforts.
"…By myself I will fill it , with the right investment, I will fill it you are talking to Batman before I became Samini. Batman, the Mobo Award winner. Kenya King knows Batman. You are talking to people who know that brand. They know that act from that time, it is thriving and still functioning.
If the right things are put in place, and you promote Samini in London, for four months, six months, three months. I will fill that space"
Despite his confidence in being able to fill London's O2 Arena, Samini has clarified that he will not venture into this initiative using his own funds.
"I'm not gonna take that money and go and do this because a Ghanaian wants to see the place full. Hell no, no Ghanaian investor is going to do that.
He also elaborated on his reservations regarding Ghanaian investors, saying, "I don't have to trust them; it is not in our culture to dish out funds like that. That's how they are, you can never change them. The typical Ghanaian investor will chill with you but will never give you, say, $5,000 and say, 'Let's have a business plan about your career.'"
There have been conversations as to whether or not Ghanaian artists can fill the O2 Arena after Nigerian music stars like Wizkid, Davido, Burna Boy, and Tiwa Savage successfully sold out the iconic venue, putting immense pressure on Ghanaian artists.