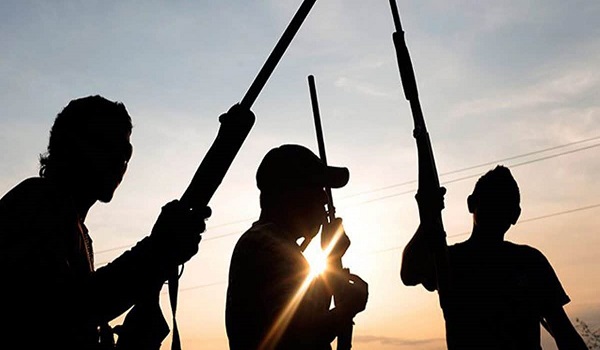 Not less than 35 people have been killed in the Southern Kaduna area of Kaduna, and Katsina states.
It was gathered that 17 persons including a policeman, were reportedly killed in Zangon-Kataf communities in Southern Kaduna.
Meanwhile, eighteen persons were killed in Kankara council area of Katsina State.
The attack was said to have been triggered in the Zangon-Kataf area on Thursday when a young herder was tied to a tree and killed by some locals around Ungwan Juju.
A senior military source from the area revealed:
"On Thursday last week, one Umar Sambo (a herder) was killed while returning from grazing his cattle around Ungwan Juju in Zangon Kataf LGA.
"When his brother, identified as Safiyanu, could not find him, he reported to the security agencies, who then launched a search operation. His body was finally discovered at Ungwan," the source said.
He said the tense security situation became compounded on Saturday evening, when there was a clash between security operatives and some Fulani at a checkpoint in Ungwan Wakili, which led to the death of a Fulani man and a policeman.
The local government authorities have imposed a 24-hour curfew in the affected communities to prevent further breakdown of law and order.