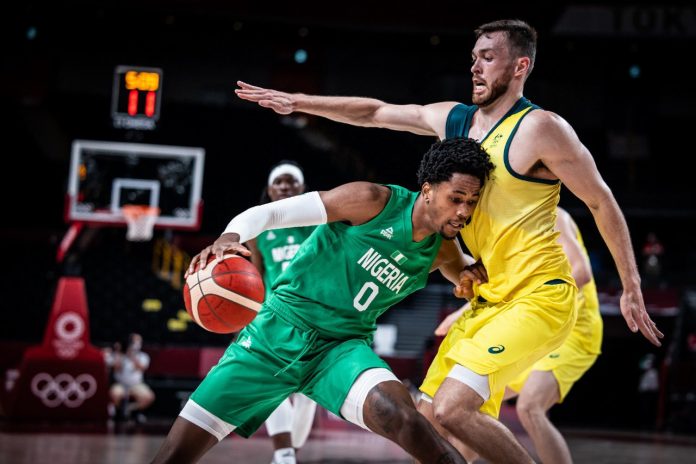 Nigeria senior men's basketball team (D'Tigers) on Sunday suffered an 84-67 defeat to the the Boomers of Australia in its opening game of the delayed 2020 Tokyo Olympics.
Reacting to the loss, D'Tigers coach, Mike Brown stated that the African champions still have a long way to go to get a podium finish in the championship. He added that beating USA and Argentina in the warm up games ahead of the Olympic Games does not mean Nigeria has reached the stage to compete at the top level in the world.
He said, "Because we beat team USA and Argentina, everyone thinks we have arrived. No we haven't. We still have a long way to go."
D'Tigers played a very good three quarters, stayed in it, and were down by just 6 points. But they will look back and particularly rue those missed Free Throws (12/25). They go again on Wednesday against Germany.
Australia 84- 67 Nigeria.
Meanwhile, in the other game Group B match, Italy defeated Germany 92-82 to get a victory that could give them a chance to qualify for the quarterfinals.
Nigeria will play Germany on Wednesday.