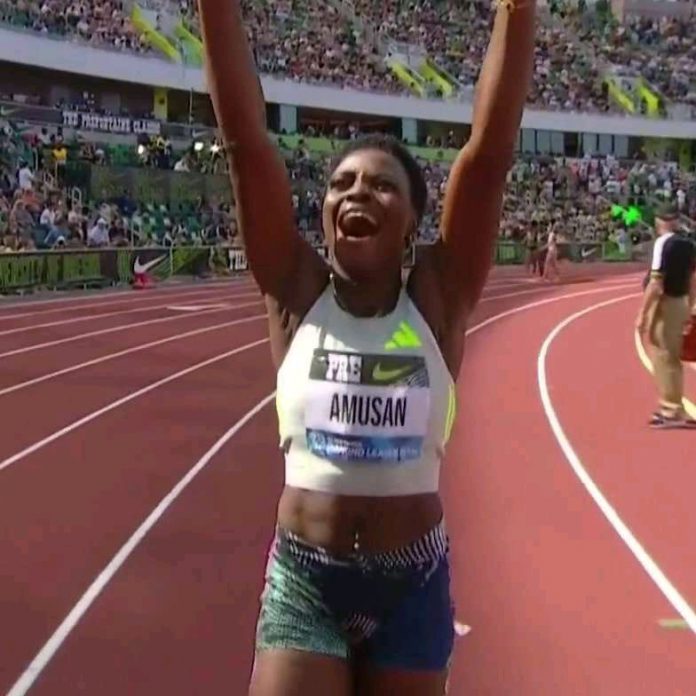 Nigeria woman of the moment, Tobi Amusan, has dedicated her strong performance in 2023 to family and fans.
The Nigerian international finished the season strongly on Sunday with a gold in Eugene, Oregon after coming top in the Women's 100 meters hurdles final.
While speaking after the event, the US-based athlete thanked God for her performance and dedicated the win to family and fans.
"Right now, I just want to rest. I'm just grateful to God, that's all I can say this season.
This win is not about me, it's for my coach, my family, for everyone who supported me throughout this year. It's been a rough one and I'm just thankful", she said.
Amusan hopes to continue her strong performance when the season resumes in 2024.