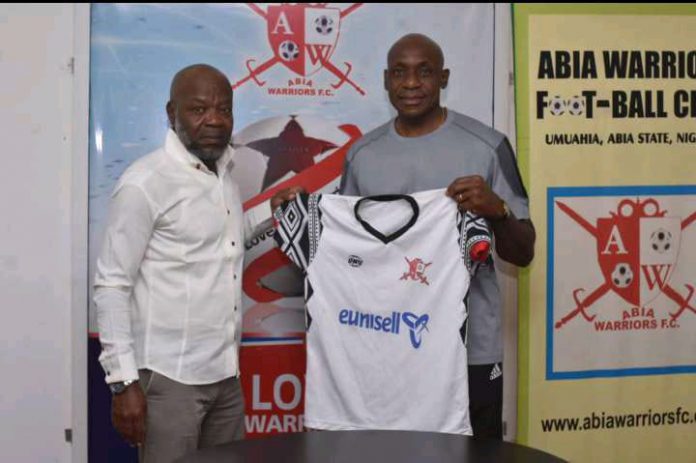 Super Eagles legend, Ike Shorunmu, has joined the technical crew of Nigeria Premier Football League (NPFL) side Abia Warriors, as the new goalkeeper trainer.
The Ogun-born shot-stopper was unveiled on Monday at the club's Secretariat in Umuahia by the club Chairman, John Obuh in a brief but impressive ceremony witnessed by members of management.
Speaking, during the unveiling, Obuh expressed reasons why he decided to go for Shorunmu, because of his vast experience and antecedents hoping that his addition will be a big influence.
On his own, Shorunmu said he settled for Abia Warriors based on personal conviction and expressed confidence that the team will achieve greater success this season.
Abia Warriors will now continue their pre-season preparation for the 2023/24 football season, with the hope of making a good and impressive performance this season for the coach Erasmus Onuh-led side.