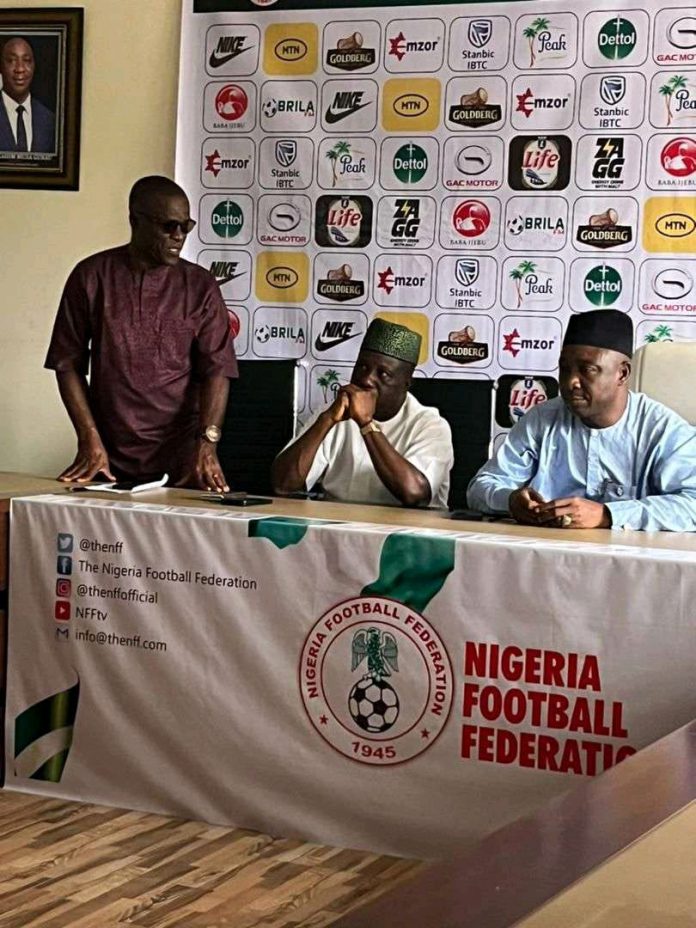 There might be no take off grant to the 20 clubs that will be participating in the 2023/24 Nigeria Premier Football League (NPFL) but the winners will go home with a minimum of N100m (One Hundred Million Naira) prize money.
This was stated by the NPFL board chairman, Honorable Gbenga Elegbeleye.
In his reaction, Chief Okey Kpalukwu, the chairman Football Club Owners Association, says that the clubs appreciate the fact that for the second season running, there will be prize money to look forward to at the end of the season, he however would want the NPFL to look into the possibility of take off grant like it did last season.
"We want to commend the NPFL board for informing the clubs that the winner of the league this season will get a minimum of N100m, and this could be more depending on how much they're able to attract through sponsorship."
"The clubs are however looking forward to the possibility of take off grants like they enjoyed last season which was N10m (Ten Million Naira). This will go a long way in helping the clubs prosecute few games when the season starts before turning to their sponsors", stated the Rivers United General Manager.
Elegbeleye, however has promised that the N100m is the baseline prize money to the league winner but that more money could be given depending on how much sponsorship they're able to attract before and during the season.
"Let me state clearly that the NPFL board is very happy with the cordial relationship that exists between us and the club Owners, "said Elegbeleye.
" Our meetings have been very peaceful and disagreements are handled maturely. This is how it should be because we're all working towards having a league that Nigerians will be proud of."
He added that the NPFL board is working towards ensuring that the clubs get more financial incentives stating that there's no going back on the winners of the league going home with a minimum of N100m.
"Let me assure you that the baseline prize money for the winner of the 2023/24 season will be N10m, it could be more but we can't go lower. Also, we're working on incentives for the teams during the season", revealed the Nigeria Football Federation (NFF) 2nd Vice President."
It will be recalled that last season's champions of the league, Enyimba Football club of Aba got N100m.
Meanwhile, the 2023/24 NPFL season will kickoff on Saturday September 9, 2023 across Nigeria. All games will be played on Saturday because of the Super Eagles Africa Nations Cup qualifiers against São Tomé and Principe tie at the Godswill Akpabio Stadium in Uyo, Akwa Ibom state slated for Sunday September 10.