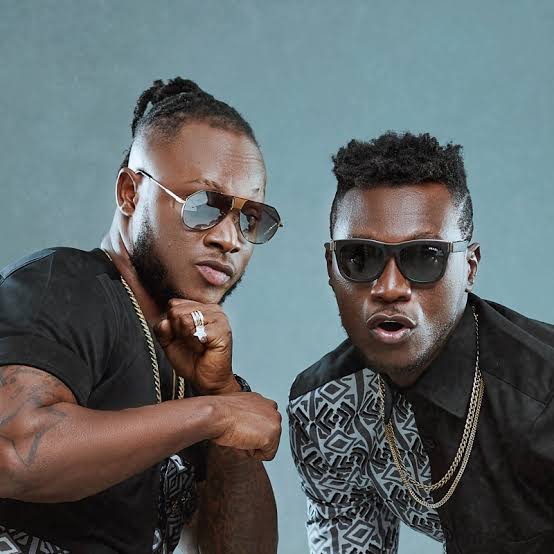 Ghanaian Talented music duo, Keche, has said that Kwesi Arthur and Kofi Kinaata are among the artists that declined their collaboration requests.
The group which consists of Joshua Kojo Ampah and Andrew Kofi Cudjoe revealed this when they appeared as guests on Class Showbiz with Sammy Baah Flex .
According to Keche Joshua, Kwesi Arthur and Kinataa agreed to collaborate on their music only to go mute on them.
"Kwesi Arthur and Kofi Kinataa are part of them. I know this will blow up. We sent him [Kofi Kinaata] music but he didn't even respond,"
When asked on how they approached the request for collaboration, Keche Joshua responded that they had a fruitful relationship with Kinataa hence did not need to drive to Takoradi or send in a formal application
"The relationship we have with him dates back to the times when we've performed for him at his Made in Takoradi concert for a token," he indicated
Narrating the issue to Sammy Baah, he said several calls made to "Things Fall Apart" hitmaker went unanswered.
"I called him and I had convinced Andrew to let us feature Kinataa, he agreed but we called him like three times and he just ignored it," he said.
However, Keche Andrew who also added his voice to the issue of collaboration and unity in the music industry said despite not getting the feature from Kinaata, Flavour from Nigeria was happy to jump on the record.