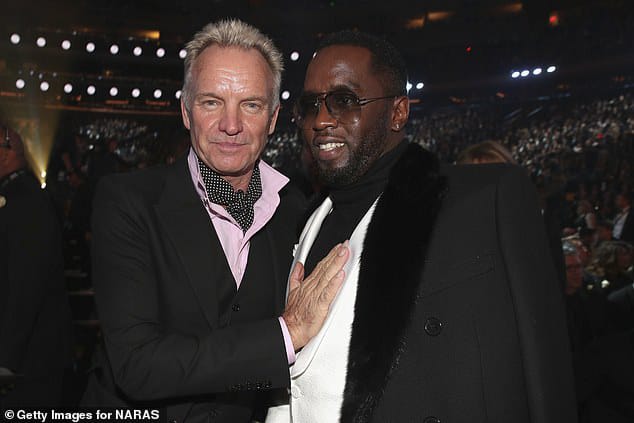 American Hip Hop Mogul, Sean Love Combs, popularly known as Diddy or Puff Daddy has disclosed that he pays British hitmaker, Sting a lump sum of money every day, after using a sample of his hit song.
The 53-year-old rapper and producer took to Twitter on Wednesday April 5, to reveal he pays $5,000 a day in royalties for sampling the rocker's iconic 1983 single, Every Breath You Take, on his 1997 single, I'll Be Missing You.
The hip-hop mogul retweeted a clip from Sting's 2018 interview with The Breakfast Club, where the musician was asked if it's true that he receives $2,000 a day from Diddy for the sample, which he confirmed.
In his caption Diddy clarified that the sum is actually larger, writing: 'Nope. 5K a day. Love to my brother @OfficialSting.'
During the original interview, the 71-year-old former Police frontman said Diddy asked for permission only after the song had been released, but added, 'We're very good friends now.'
Sting confirmed the rumors after host Charlamagne Tha God asked him about the daily payment, with the British rocker replying, 'Yeah, for the rest of his life.'
He also praised the tune: 'It was a beautiful version of that song.'
If Diddy's $5,000 payment is issued every 24 hours, Sting would make about $1.8 million every year.
"I'll Be Missing You" was a tribute to iconic New York rapper The Notorious B.I.G., who died at the age of 24 in 1997