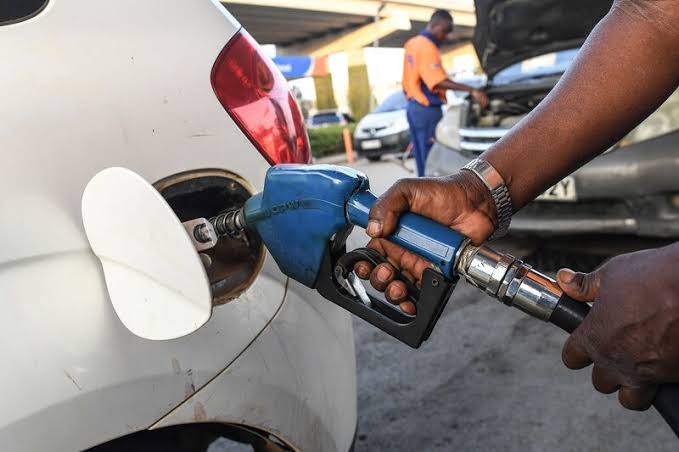 In a significant move, Nigeria's state oil company has nearly tripled the price of gasoline at the pump, following President Bola Tinubu's commitment to abolish fuel subsidies that drained approximately $10 billion from the government's coffers last year.
According to an official document seen by Bloomberg and confirmed by the Nigerian National Petroleum Co., the cost of gasoline has surged to 488 naira ($1.05) per liter from the previous price of 184 naira in Lagos, the commercial hub of Nigeria.
Similarly, in the nation's capital, Abuja, prices have skyrocketed from 194 naira to 537 naira.
President Tinubu made the announcement during his inauguration speech on May 29, marking the end of a subsidy regime that had been in place for decades.
As a result, numerous filling stations throughout the country halted fuel sales temporarily to adjust their prices. Consequently, long queues have formed at these outlets, and intra-city transport fares have risen.
The decision to abandon the subsidy policy led to a rally in Nigerian dollar bonds on Tuesday. Continuation of the subsidies would have required Nigeria, Africa's largest crude producer, to spend 6 trillion naira ($12.9 billion) this year.
This amount represents approximately two-thirds of the anticipated revenue generated from oil and gas output.
However, the surge in fuel prices could pose challenges to the central bank's efforts to control inflation in the country with the highest population in Africa. Roughly 40% of Nigeria's populace lives in extreme poverty.
The monetary policy committee has responded to the situation by increasing the benchmark interest rate by a record 700 basis points since May 2022, bringing it to 18.5%. In April, the inflation rate reached a near 18-year high of 22.2%.
The Nigerian National Petroleum Co., which currently imports all of the country's gasoline requirements, has been selling the fuel at a substantial loss.
Mele Kyari, the CEO of NNPC, expressed on Tuesday that the government has yet to reimburse the company for over $6 billion spent on maintaining affordable gasoline prices.
He emphasized the unsustainable nature of this situation, stating, "We can't continue to build this."
The price hike in gasoline is expected to have far-reaching implications for Nigeria, affecting the economy, inflation rates, and the lives of its citizens.
As the country grapples with the repercussions of the subsidy removal, stakeholders will closely monitor the impact on various sectors.